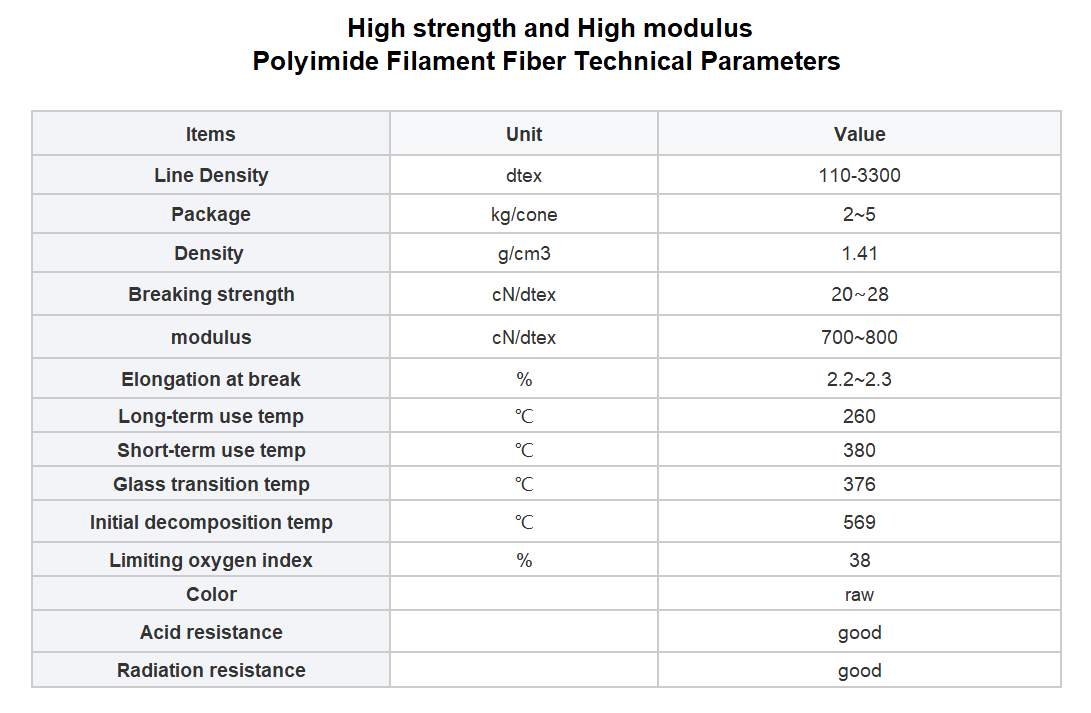 What is Polyimide Filament
The polyimide filament can be used to weave high temperature flame retardant, protective  fabrics, and also can be used as reinforcing materials in the composite material.

The polyimide filament can be long-term used in 260℃. For it's excellent flame retardant, insulation property and light weight make sure it is widely applied in cable sheath for the aircraft and watercraft.

Furthermore, with the outstanding character in U-V resistance, oxidative resistance, anti-hygroscopicity, the polyimide filament is grateful in the outdoors cable sheath.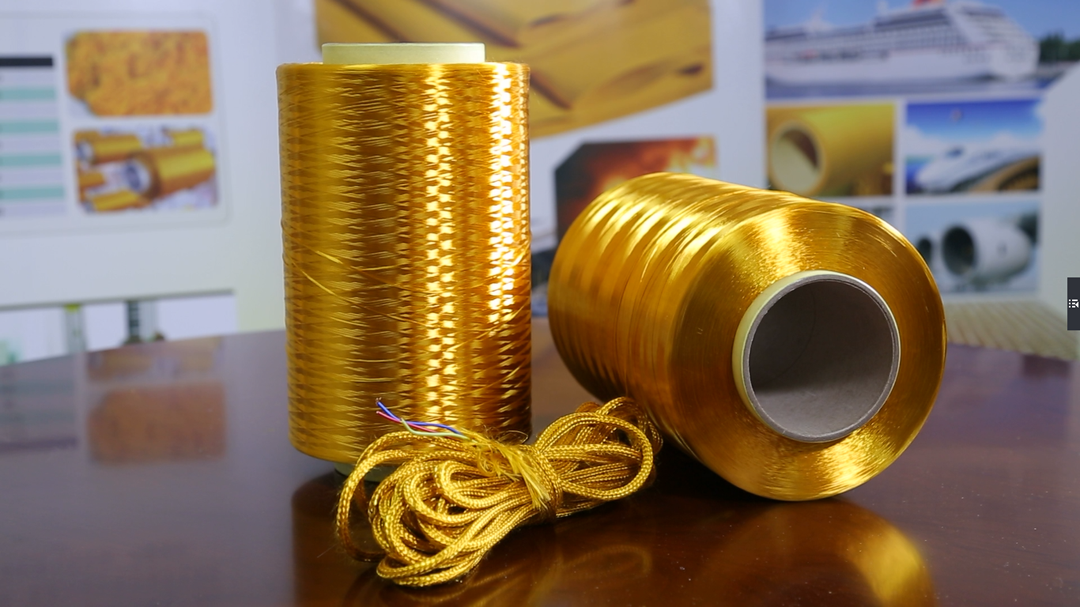 Properies Of Polyimide Filament Yarn
    This high strength and high modulus series of products have mechanical properties that exceed other similar products, and at the same time have the characteristics of below:
Original flame retardant, 

High temperature carbonization but not melt, 

Extremely low combustion flue gas volume, 

High and low temperature resistance(-269-260℃), 

Radiation resistance, chemical resistance, 

Aging resistance, 

Good dimensional stability, 

Excellent performance such as good interface bonding.
Mainly used in aerospace, structural materials, electronic electrical and special cables and other fields.