Product Properties
Excellent flame retardant properties, the felt made from preox has very good flame retardance property, the limited oxygen index is more than 45%. So it is a very good choice for BBQ mat.

Excellent Heat Insulation properties, can be used in many area such as bus, trains, cars, micro wave oven and etc.

No Melt Drip properties, flame resistant with self-extinguish nature and non-melt drip characteristic.

Excellent high temperature resistance, can be used continuously in a very wide temperature range from -196℃ to 360℃. It has no decomposing or melting at 600℃.

Soundproof
Technical Data

| | | | |
| --- | --- | --- | --- |
| Material: | 100% pre-oxidized fiber | LOI(Limit oxygen index): | 45% |
| Pattern:  | Nonwoven | Weight: | 430gsm |
| Weave: | Needle-Punched | Width: | 100cm |
| Thickness: | 4mm | Roll length: | 100m |
Technical Data

| | |
| --- | --- |
| Material: | 100% pre-oxidized fiber |
| Pattern:  | Nonwoven |
| Weave: | Needle-Punched |
| Thickness: | 4mm |
| LOI(Limit oxygen index): | 45% |
| Weight: | 430gsm |
| Width: | 100cm |
| Roll length: | 100m |
Product Description

This felt is made from PANOX fiber by advanced needle machine, the oxygen index is more than 45, can be used in many area such as car, train, BBQ mat, industry and etc. it has flame retardant, heat insulation and withstand high temperatures.
Product Details

| | |
| --- | --- |
| Content: | 100% pre-oxidized fiber |
| Specification : | 430gsm, other customized weight(100-1000gsm) is acceptable  |
| Color: | Black |
| width: | 100cm, customized width is available |
| Feature: | Low Shrinkage, High Temperature Resistant, Chemical-Resistant, Abrasion-Resistant, flame retardant |
| MOQ: | 10 kilograms  |
| Meet standard : | AATCC/ASTM, EN, ISO, GB, AS |
| Application : | Used for car, trains, transportation, industry. Insulation felt, flame retardant curtains, Fire Blanket, soundproof cotton, BBQ mat. |
Parameters of the same type


Applications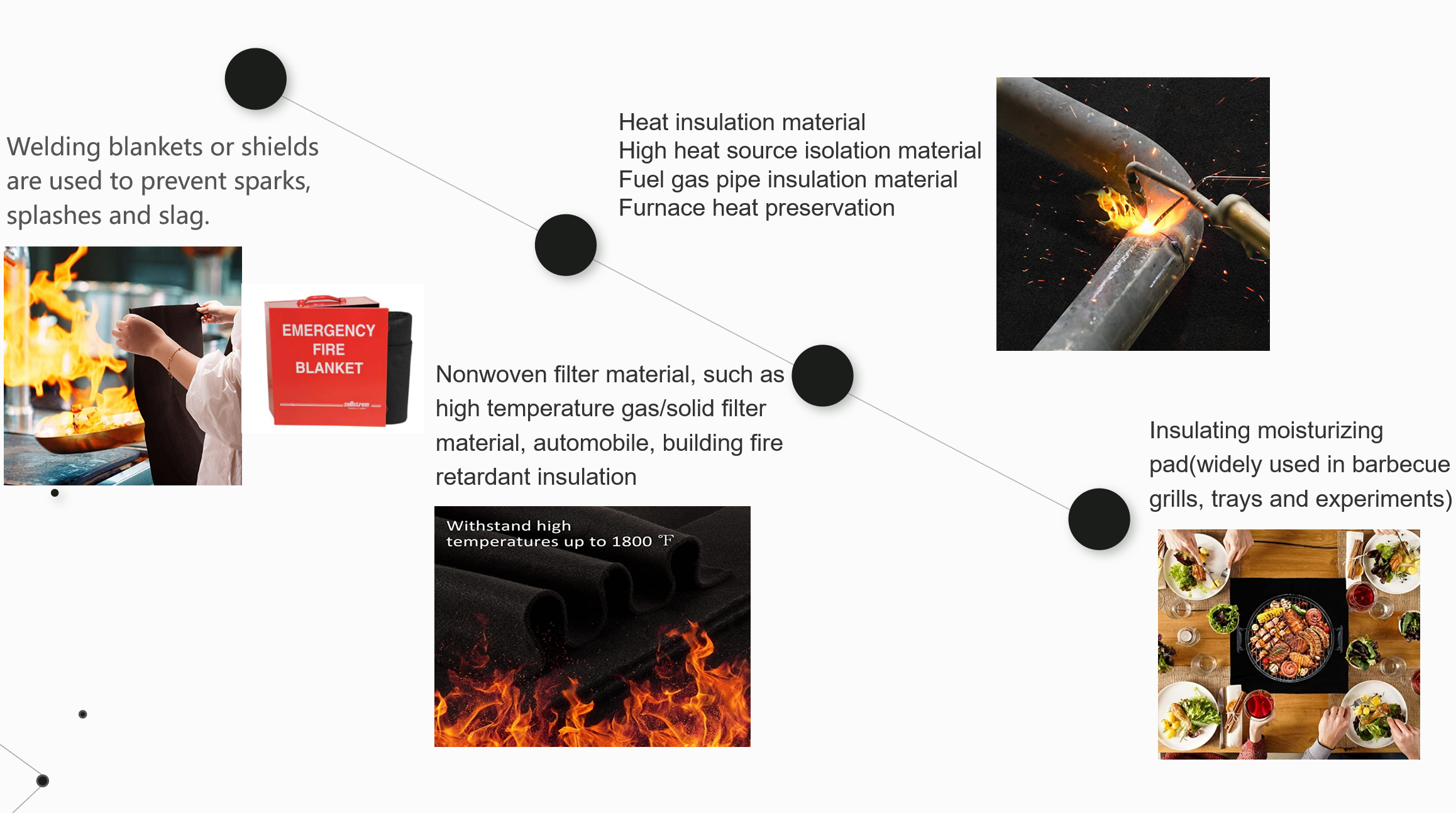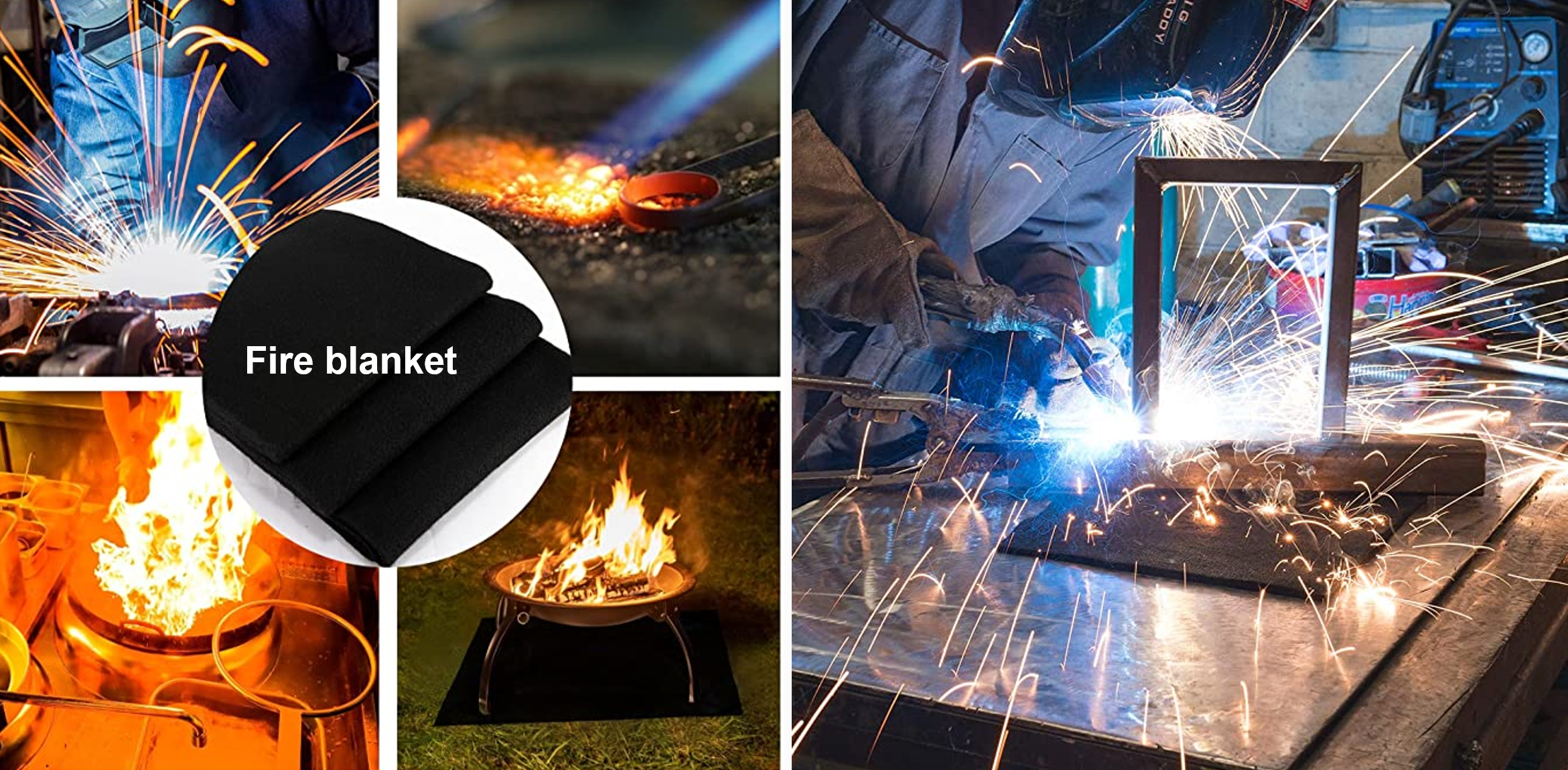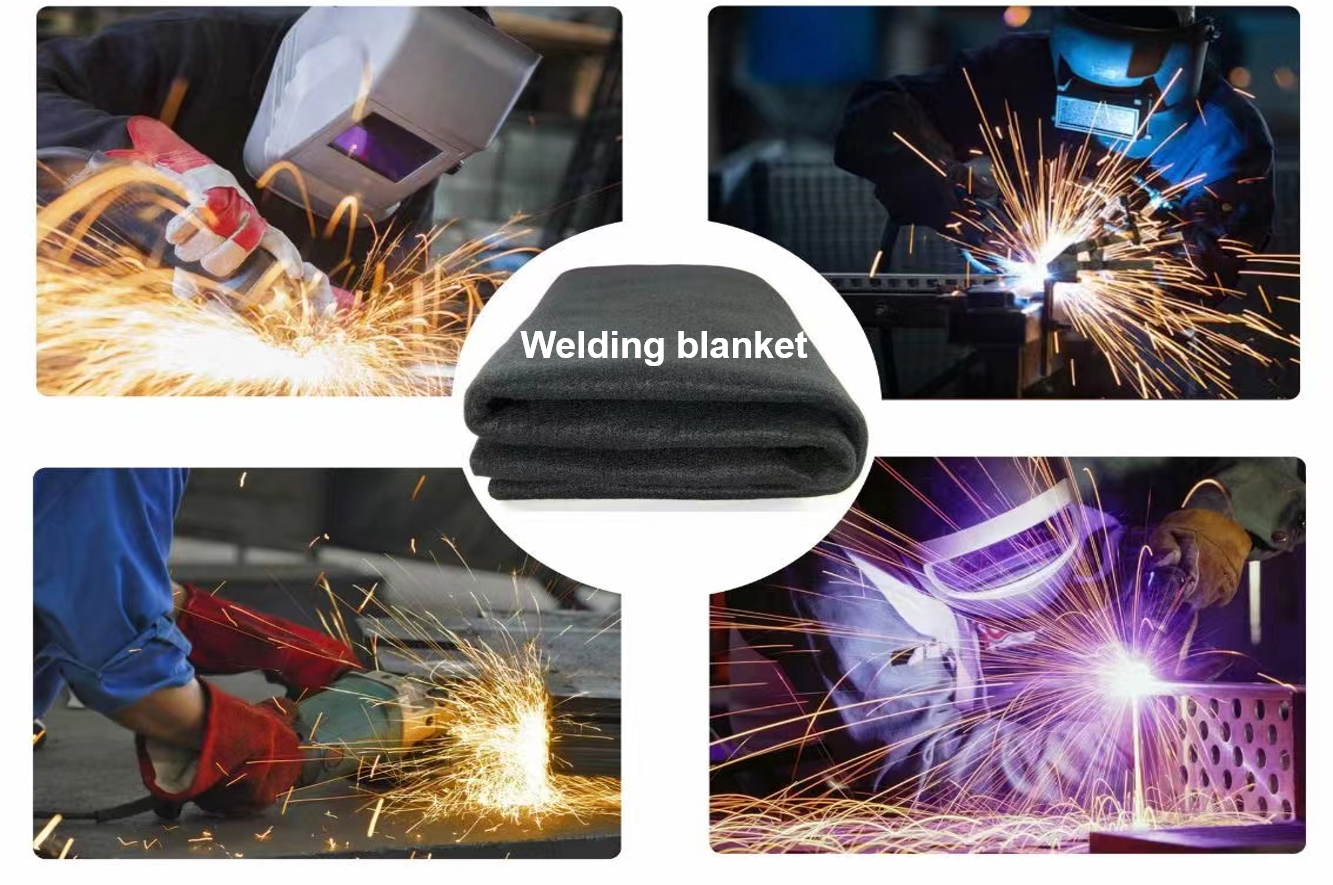 Company introduction
Shanghai Tanchain New Material Technology Co., Ltd is a high-tech enterprise focused on developing, producing, and marketing  technical textiles products and composite materials, for the industrial, transportation, automotive, and protective industries. We have more than 5 years' experience in producing innovative products for extremely protective and labor protective applications,and with our great advantage in sourcing and technology, Tanchain has grown to be one of the leading suppliers in Chinese technical textiles market. We have a complete industrial chain and a strict quality management system.  


Tanchain carefully selected raw material suppliers from dozens of first-class raw material suppliers domestically  and overseas,  and has signed  long-term supply agreements, which ensures that we have large quantities of the best quality raw materials on a timely basis, and it is also a fundamental guarantee of the quality of our company's products.

We have built high-standard modern factories  domestically and overseas, and have  hired managers and technicians with first-class work experience in domestic and foreign companies, so as to ensure that our products have our own technical advantages and market competitiveness.

Good products allow us to obtain a large number of customers in domestic and overseas markets, and these high-quality customers are our company's valuable resources. Excellent customer groups give us information feedback while improving the function and quality of our products.
The quality control department has been established since the beginning  of the company, and the chairman of the company attaches great importance to quality control. We have invested a huge amount of money to ensure the quality of products, which is the basis for our long-term foothold in the market.   The factory manages and controls the whole process  from raw materials into the factory, production and processing to finished products, and each process follows  scientific norms in order for continuous  improvement.

Our mission is to be recognized as a premier supplier to the markets we serve by providing quality yarns, fabrics and other textile products to satisfy the needs of our customers. Our mission will be accomplished through excellence in customer service, sales and manufacturing,  and supported by teamwork of all associates. We will continue our tradition of honesty, fairness and integrity in the relationships with our customers, associates, community and stakeholders.