Characteristics of spread carbon fabric:
Carbon fiber spreader fabric has beautiful appearance and high strength. We use T700 grade carbon fiber filament, widen the yarn to a width of 8mm, 10mm, 16mm or 20mm, and then weave the widened yarn into a expanded carbon fabric, which can be plain or twill. The carbon spread fabric can be made very thin, which can save the amount of carbon fiber used. At the same time, we use T700 grade carbon fiber to ensure the strength of the carbon fabric.
| | |
| --- | --- |
| Carbon fiber | T700 12k, 24k |
| Weight | 80g, 100g, 160g, 200g, 240g etc. |
| Structure | Twill, Plain |
| Application | Sports, Aerospace, Automobile etc. |
| Feature | beautiful appearance, high strength |
Weave/Pattern locked carbon fabric:
We also provide weave/pattern locked carbon fabric, we use a net on one side of the carbon fiber to fix it and lock the grain of the fabric, making the fabric very stable. In this way, the fibers of the carbon fabric will not shift or deform when we use it, which is beneficial to our use of carbon fabric.
Top side: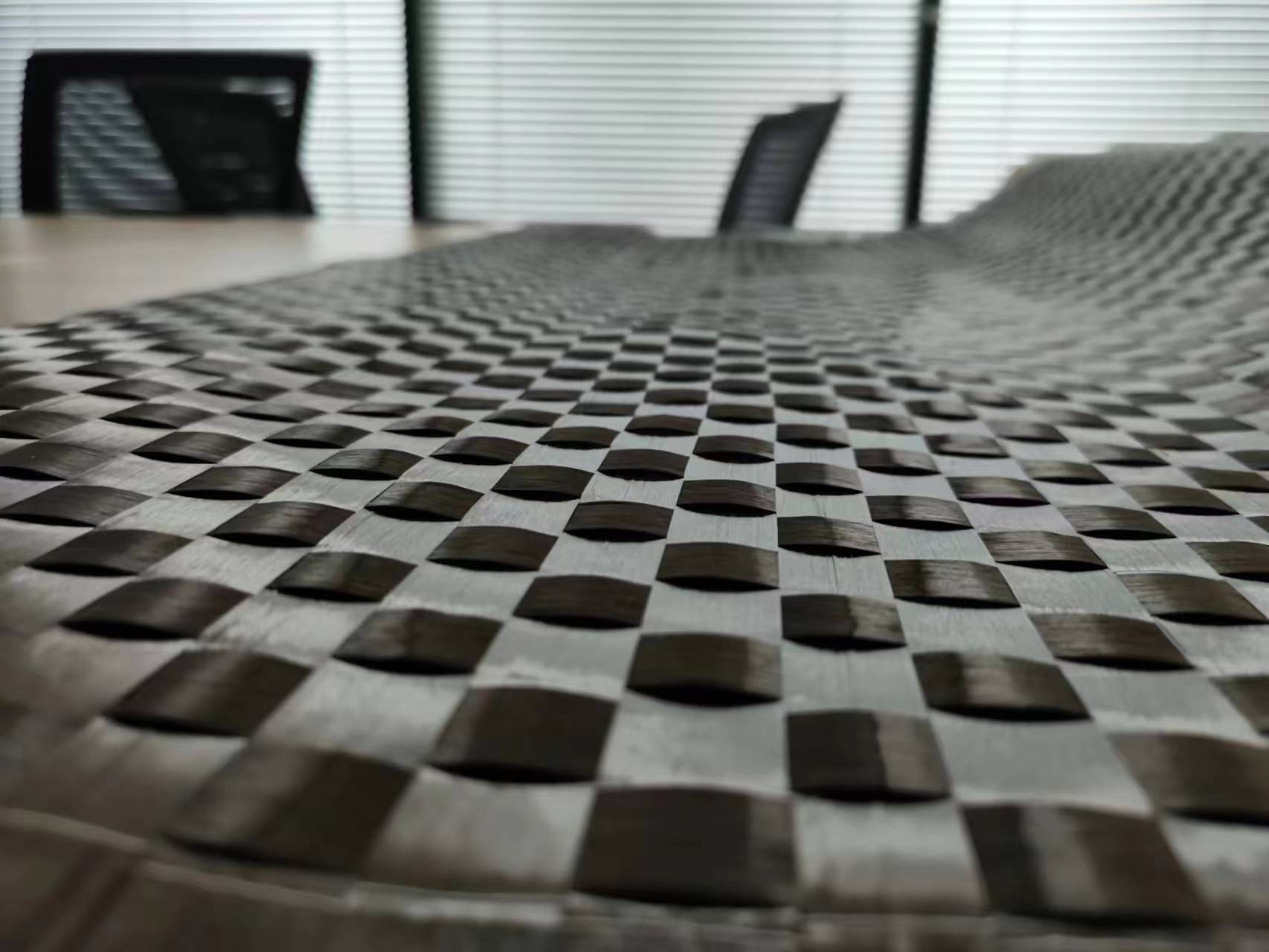 Bottom side: