TORAY Co., Ltd.
Japan Toray Co., Ltd. was established in 1926 and is a world-renowned comprehensive chemical company. Based on the three core technologies of organic synthesis chemistry, polymer chemistry, and biotechnology and integrated with nanotechnology, we continue to innovate and create through the power of chemistry.
The Toray Group has been adhering to the corporate philosophy of "We contribute to society by creating new value" for many years, focusing on research and development, and creating a variety of new products and technologies for the enjoyment of people all over the world. Rich and colorful life; while still not forgetting to actively contribute to the improvement of the global environment. Today (as of March 31, 2018), including Japan, Toray has 257 affiliated companies in 26 countries and regions around the world, and is engaged in fiber, resin, chemical products, information and communication on a global scale Businesses related to materials and equipment, carbon fiber composite materials, life sciences (medical and pharmaceutical), environment and engineering (water treatment and environment).
So far, Toray has been developing its business in China for more than 50 years. The total investment in China has reached 16.9 billion yuan. It has 36 companies and a total of about 7,500 employees. In 2017, the Toray Group launched the "AP-G 2019 Project", a new mid-term management task, which proposed three basic strategies: business expansion in growth areas, expansion and advancement of global business, and strengthening of competitiveness. In China, along with rising income levels, social living standards continue to improve, and environmental regulations are increasingly strengthened. In the face of such a large environment, Toray has made effective use of the solid foundation it has built so far to accelerate business expansion and profit improvement. Efforts to expand domestic demand for the goal of continuous efforts.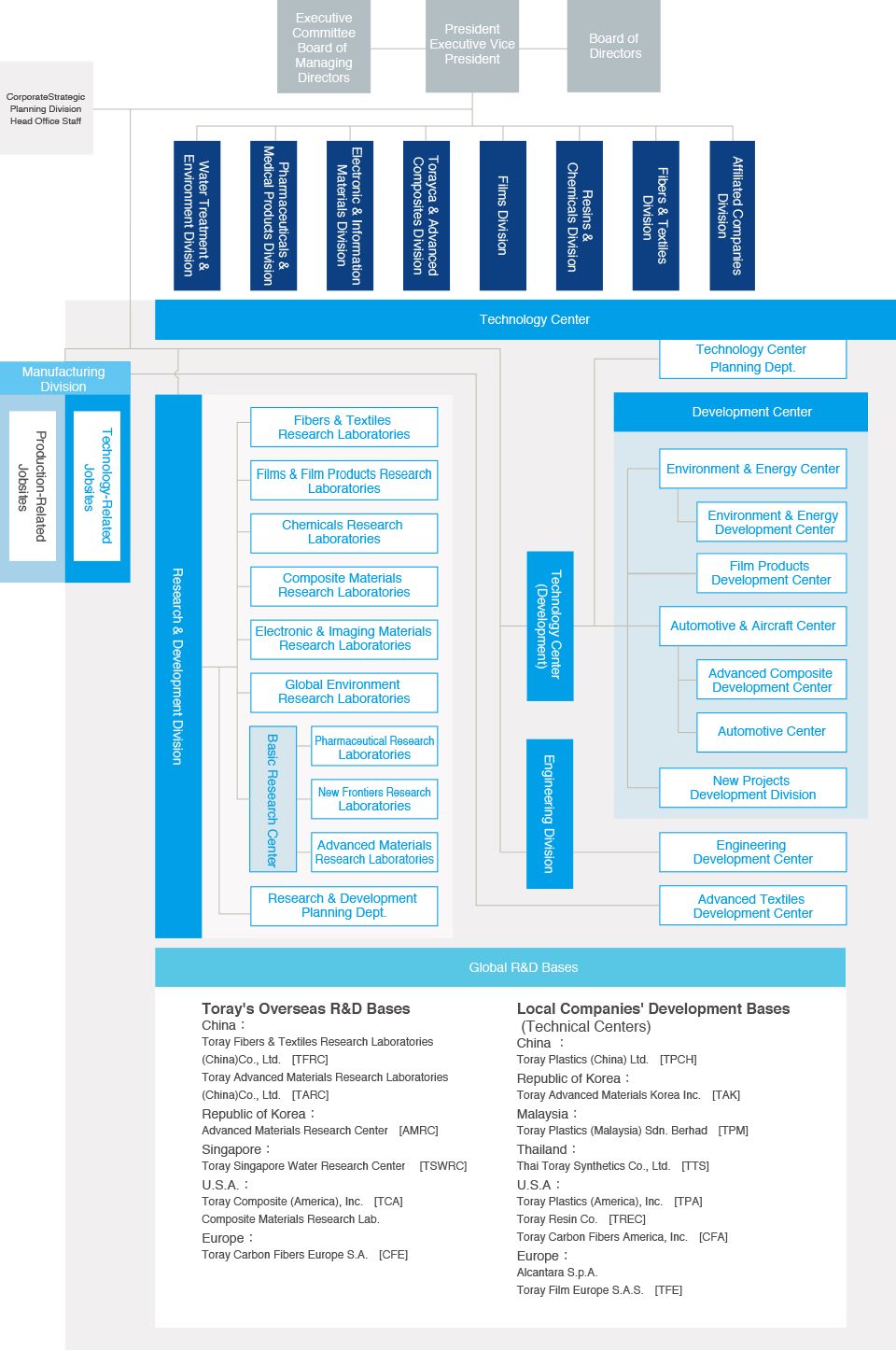 Image From Toray official website
Manufacture, process and sell the following products, including Fibers and Textiles: Filament yarns, staple fibers, spun yarns, nylon woven and knitted fabrics, polyester, acrylic and others, nonwovens, microfiber nonwovens and artificial suede, apparel.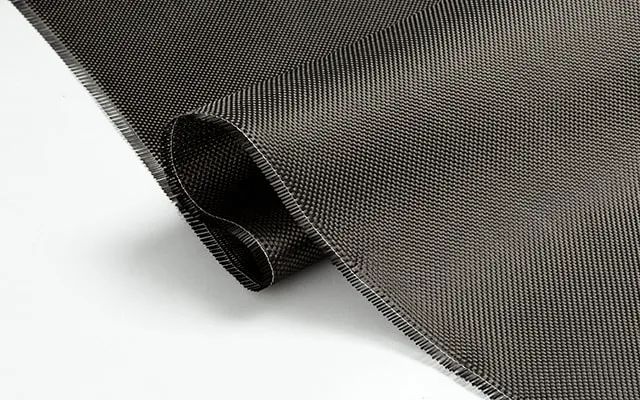 Image From Toray official website
High Performance Chemicals: Nylon, ABS, PBT, PPS and other resins and molded products, polyolefin foams, polyester, polyethylene, polypropylene and other film and film-processed products, rayon raw materials and other plastics, fine chemicals ; electronic and information materials and picture materials.

Carbon fiber composite materials: carbon fiber, carbon fiber composite materials and their molded products.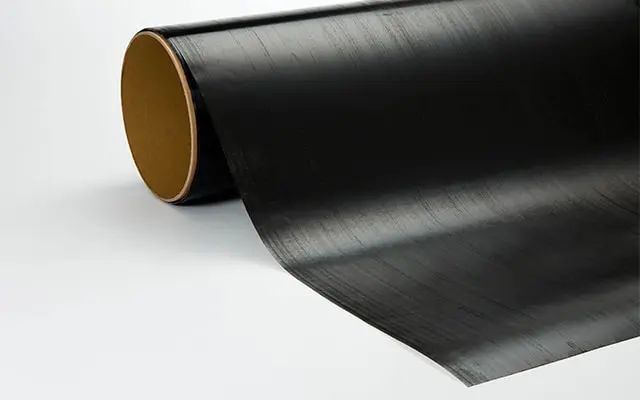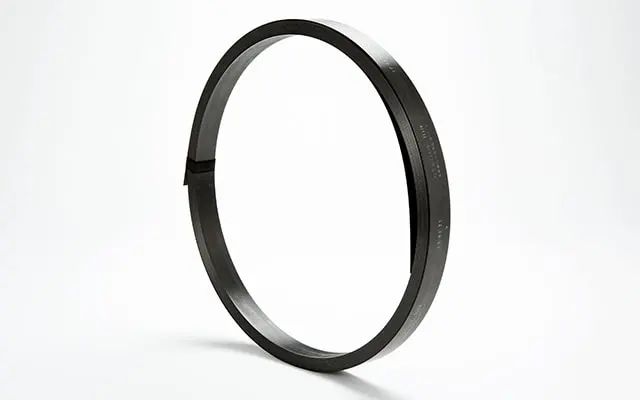 Image From Toray official website
Environment and Engineering: Integrated Engineering; Managed Apartments; Industrial Equipment and Machinery; Information-Related Equipment; Water Treatment Membranes and Related Equipment; Materials for Housing, Construction, and Civil Engineering Applications.
Life Sciences: Pharmaceuticals; Medical Devices, etc. Other: Analysis, physical evaluation, research and other services.
Teijin Corporation - Toho Tenax
Toho Tenax is the world's leading carbon fiber manufacturer with locations on three continents. We are part of the Teijin Group.
In addition to carbon fiber and carbon fiber-based semi-finished materials, we also offer various solutions. Toho is currently developing new fibers, custom sizing, cost-effective composite materials, and more. These solutions and innovations can drastically reduce waste, lower costs and increase production speed.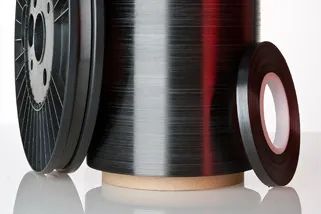 Image source Teijin official website 
Toho is a leading global company with facilities and production plants in Japan, Germany and the United States.
Teijin Corporation and other Teijin companies are headquartered in Tokyo. The sales team serves the Asian and Oceania markets in Tokyo.
Our Japanese production facility in Mishima City has several carbon fiber production lines with an annual output of 6,400 tons, as well as a Tenax™ prepreg production line. The factory is responsible for the production of raw silk for use at all of Toho's global carbon fiber production sites.
Our Japanese Pyromex™ and composite parts production facility is located in Ihikawa-cho.
Toho Tenex Europe is headquartered in Wuppertal. We serve the European market in Wuppertal. The Wuppertal sales department as well as the R&D department and laboratory employ around 80 people.
The German production site with the automated manufacturing processes for Tenax™ carbon fiber, Tenax™ thermoplastic and Tenax™ preforms is located in Heinsberg. There are four carbon fiber production lines with an annual production capacity of 5,100 tons. In addition to production, the quality assurance department is also located in Heinsberg along with the administration department. Heinsberg employs 350 people.
The headquarters of Toho Tenex America Inc. are located in Lockwood. We serve the US market in Lockwood. In addition, the US production facility for Pyromex™ and Tenax™ staple fibers is located in Lockwood.
Miamisburg is home to Renegade Materials Corporation, a subsidiary of Teijin Holdings USA. These facilities specialize in the production of high-performance aerospace materials.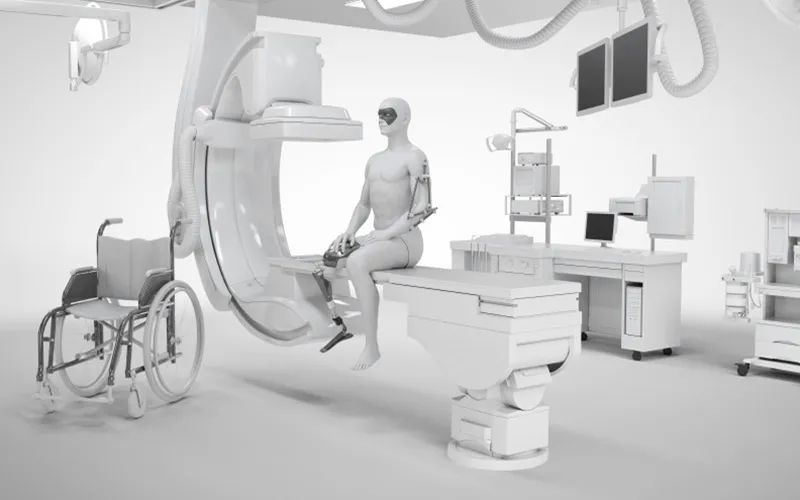 Image source Teijin official website 
Mitsubishi Chemical Co., Ltd.
Mitsubishi Chemical Co., Ltd. has both PAN-based carbon fiber and pitch-based carbon fiber, as well as intermediate materials and molded products produced with carbon fiber as the basic raw material. Extensive related activities in the field.
PAN-based carbon fiber/composite material PYROFIL™: This product is a high-performance cutting-edge material born from the synthetic polymer chemistry technology that Mitsubishi Chemical is good at. From the polymerization of raw polyacrylonitrile (PAN), the spinning of carbon fiber precursor (the raw material of PAN-based carbon fiber), the burning and weaving of carbon fiber, prepreg, and chopped fiber, we insist on a complete system for production. It achieves a good balance between performance, cost and usability.
Pitch-based carbon fiber/composite DIALEAD™: Compared with PAN-based carbon fiber, this product has more outstanding properties, with low specific gravity, high elasticity, high strength and high thermal conductivity. It is widely used in aerospace, manufacturing, automobile, bicycle, fishing rod and other industries.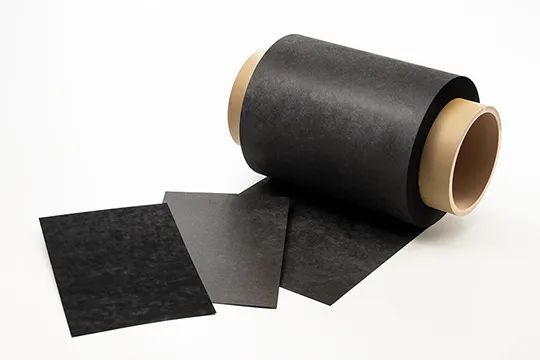 Image From the official website of Mitsubishi Chemical in Japan
C/C composite material: C/C (Carbon Fiber Reinforced Carbon) composite material is made of carbon as the matrix and reinforced with carbon fiber. It has high strength, high elasticity, high toughness, and ultra-high heat resistance. Above 1000℃ can also be used.
C/SiC composite material: C/SiC, also known as CMC (ceramic matrix composite material), is a composite material with ceramic as the matrix. The company's CMC is reinforced with carbon fibers. It has higher strength and elasticity than C/C composite materials, and can be used according to the purpose.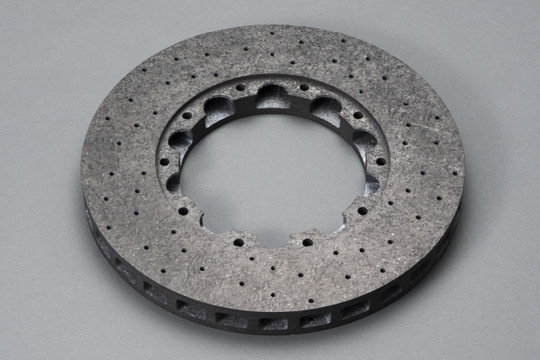 Image From the official website of Mitsubishi Chemical in Japan
Artificial satellite: With excellent dimensional stability in harsh environments, carbon fiber composite materials (CFRP) are indispensable materials for aerospace development. CFRP has excellent specific strength and specific modulus, and can still maintain high dimensional stability in an environment with extreme temperature changes, which enables high-precision observations in the abyss universe.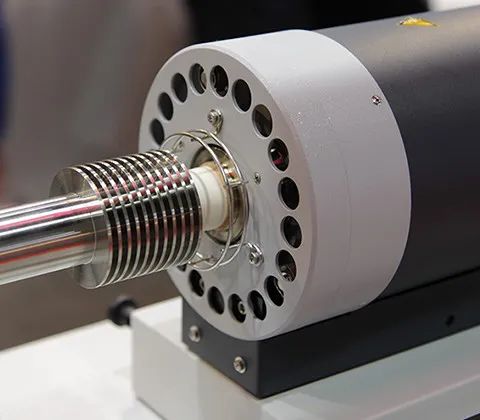 Image From the official website of Mitsubishi Chemical in Japan
Lightweight vehicles for in-vehicle use: By reinforcing the container with carbon fiber, it is possible to increase the gas filling pressure compared to conventional products. In the application of compressed natural gas (CNG) trucks and buses, it is possible to increase the capacity while suppressing the increase in weight, so that the driving distance can be increased compared to conventional products. In addition, fuel cell vehicles that are expected to develop in the future will be equipped with higher-pressure hydrogen tanks, so the demand for our high-quality, high-strength carbon fibers is expanding.
Products: Carbon Fiber Tow (Long Fiber) Carbon Fiber Prepreg Carbon Fiber FMC (CF-SMC) Carbon Fiber Fabric
Chopped carbon fiber/carbon fiber powder Carbon fiber pellets Carbon fiber paper (GDL) Carbon fiber composite material (CFRP) molded products
Golf club C/C composite material, C/SiC composite material Roller (carbon roll) Civil construction reinforcement material
Application Cases: Aircraft Aerospace Automobile Marine Ship Sports Leisure Activities Wind Power Pressure Vessel Civil Construction